Somebody said that Toyota was built for Kenya and Kenya was built for Toyota- such is the love between the two.
That explains why 'The car in front is always a Toyota' quite literary or banners proudly reminding you that You are in a Toyota County
And so today I want to show you where to go if you're searching for Toyota cars for sale in Kenya.
I will go direct:
Where to Find Toyota Cars For Sale In Kenya
This list will show you where to find both used and new Toyota cars for sale in Kenya.
1.      Toyotsu Auto Mart LTD
By far one of the biggest dealers of used Toyota cars for sale in Kenya, Toyotsu stocks a huge variety of Toyota vehicles.
It's hard to miss your make and model here and they should be top of your options when hunting for the Toyota cars in the best condition.
Location: Toyota-Kenya Business Park, Toyotsu Building, Popo Rd, Nairobi (South C)
Contacts: 0711 050000
Website: https://www.toyotsuautomart.com/
2.      Toyota Kenya Ltd
A giant conglomerate, Toyota Kenya has been in the country for ages, providing the best quality automotives including farm equipment and bikes.
Here you will are assured the best genuine brand new Toyota cars for sale in Kenya and have recently started selling Suzuki car models after becoming the second Suzuki dealer after CMC Holdings
They as well have great deals and is another top place to visit if you want a wider selection.
Location: Next to Stadium RoundAbout, Uhuru Highway, Nairobi
Contacts: 020 6967111
Website: https://www.toyotakenya.com/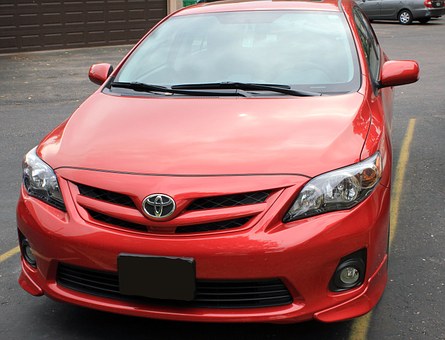 3.      Cheki Kenya
If you would like to first sample various Toyota cars from various dealers online, you should visit Cheki Kenya.
The website has a massive listing of Toyota and other cars and almost every dealer has a presence. They posted cars from across the country so if you're lucky you might get the contacts of an owner selling a used Toyota car in your local town.
Cheki also offers car loans, affordable insurance, in addition to facilitating the importation of used ex-Japanese Toyota cars.
Location: 14 Riverside Dr,Nairobi
Contacts: 0788 952492
Website: https://www.cheki.co.ke/
4.      SBT Kenya
In my opinion, SBT Kenya is one of the most reliable importers of Japanese used cars for sale in Kenya. Indeed, their Nairobi office is usually a beehive of activity as excited Kenyans shop from the over 10000 cars in their stock.
Of course, the cars are in diverse locations worldwide and yours is just to place your order then leave SBT to call you when your car arrives at the port.
It's the perfect place to import your own car.
Location: Park Suites Building, 3rd Floor, Suite No.11, Parklands Road, Nairobi
Contacts: 0709 915000
Website: https://www.sbtjapan.com/sbt-kenya
5.      Auto Bazaar Kenya
To me, Auto bazaar Kenya weekly car show is the best place to grab amazing second hands car deals regardless of your budget.
They have everything from imports from Japan, UK, and elsewhere not to mention locally used cars in exemplary condition.
You only require to make your way to Jamhuri showground every Sunday from 8.00am. The sellers are so accommodating and you can book your car of choice with just 10000/- and complete the transaction on Monday.
Carry a cap and/sunglasses if visiting during the sunny months.
Location: Jamhuri ASK Showground, Nairobi
Contacts:  0717 151445
Website: https://kenyacarbazaar.com/
RELATED ARTICLES SELECTED JUST FOR YOU: