The search for pastures new can take you far and wide. And going by the number of  people searching for dubai visa agents in kenya, it's clear that dubai and the wider gulf is a favorite destination for many kenyans.
In this article, we will highlight some of the reputable agents who can help you with your dubai visa application.
But first, let's answer some of your questions:
How much is dubai visa in kenya shillings?
The amount depends on the type of visa and how long will be your stay.
Here is how it goes:
| | |
| --- | --- |
| Type of VISA | Cost |
| Tourist VISA | Kes. 9780 |
| Nine-six hours VISA | Kes. 4055 |
| 14-days VISA | Kes. 9780 |
| 30-days Multi Entry Short-term VISA | Kes. 19425 |
| 90-Days visa | Kes. 20165 |
| 90-Days multi-entry visa(Long-term) | Kes. 49105 |
In case you decide to cancel your application before its processed, you will be charged Kes. 3,286.
What are the requirements to get a VISA to Dubai?
An original Kenyan passport: Of course you will not see the inside of a Dubai-destined plane without a passport. Take advantage of the online visa application for kenya portal or Huduma center to apply or renew your passport. Please note your passport must be more than 6 months old and not expired.
Your national ID Card.
1 coloured passport size photo (Sized 4.3 cms x 5.5 cms and preferably taken on a white background). Indicate your full names on the back side of the photo and your Kenyan passport number.
Dubai visa application form kenya: You must complete the Dubai kenya visa application form pdf even if you are using online dubai visa agents in kenya such as global
A photocopy of your confirmed Emirates (or Fly Dubai)airline ticket.
Related: How To Apply For a Kenyan Passport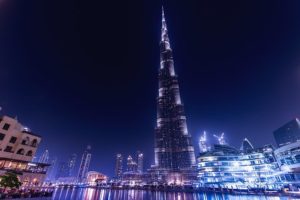 Other requirements:
If you are visiting Dubai to look for a job, you'll also need:
Your certificates: Get all your certificates ready including a good conduct certificate. And you should have them certified  before travelling. Visit the ministry of education first, then proceed to the foreign affairs ministry and finish your attestation proocess by taking your certificates to the UAE Embassy.
Clean Medical records: You will need to be healthy. The UAE (Dubai) is especially averse to TB and HIV. The best way is to get the right jabs (and the certificate) before applying. If not sure, Fly Emirates Airline offices in Nairobi can guide you.
These additions will be asked for by your employer when applying for a resident VISA, often after you land a job.
How long does a dubai visa take in kenya?
It depends but in most cases, it's on average between 2-4 days.
Where Can I apply for a dubai visa in kenya?
use valid online dubai visa agents in kenya such as dvpc or vfs.global (call them on +254 205 147 902 or (+254) 788 437 606 if stuck). Alternatively, visit DVPC's physical offices at Westlands, Park Field Building, Muthangari Drive
Download the dvpc global app on your phone and follow the steps.
Submit your documents to any dubai visa application centre in kenya which happens to be at the dubai embassy in kenya, on Nyerere road, Near St. Andrews (Alight at serena). Contact (+254) 709 991 777 (888/999).
Through any legit dubai visa agents in kenya (check the list below)
Through the kenya airways dubai visa
Summary List of dubai visa agents in kenya
Now, a lot of people have been conned by unscrupulous agents and you need to be careful.
Here is a list of some of the agents who process uae visa for kenyan citizens.
Agent
Location
Telephone number
Comment
DVPC
Park Field Building
(+254) 788 437 606
This is Emirates official partner for VISA applications
Forever Tourism Kenya

 

Nairobi: Uganda House, Kenyatta Avenue

Mombasa: Khadija House Building, Opp. Chloride Exide, 1st Floor

 

020 4402905/ (+254)705 302 424

 

 

0705 302 424

The agency seems to have a lot of positive reviews
Dubai Visa & Marhaba Services
Anniversary Towers, 1st Floor, Monrovia Street (University Way)
 020 2223556
Not many online reviews
Our Recommendations On The Various Dubai Visa Agents In Kenya
Among all dubai visa agents in kenya, DVPC uae kenya visa processing center in westlands seem to have won the heart of many Kenyans.
The other is, of course, the uae embassy nyerere road Nairobi. Lastly, Forever Tourism Kenya, on Uganda house has numerous positive reviews among the private ones.