For the last few years, Kenyans have purchased vehicles in droves as evidenced by the endless traffic jams in our roads. Some will look for a good driving school in Kenya before importing their car of choice while others will prefer to attend driving lessons after the car has landed.
Either way, we thought we should compile a list of driving schools in Kenya to help you narrow your search.
The good thing is that Kenya has some very good driving colleges such as the aa driving school kenya branches.
We also have some old schools like glory driving school and rocky driving school. Some of the newest kids on the block include petanns driving school the mother of of petanns institute of business studies.
petanns driving school owner is musician Peter Muinami Chege.
Choosing a Driving School In Kenya: What to Look for
So, which driving school should you enroll for? Well, I know you are thinking about the price but you need to look beyond the money.
For example, it has been widely reported in the media of some driving schools which will quote for you a certain price (normally very cheap) only to find that you have to pay a whole lot of small, small hidden fees by the time you're completing the course.
You will be asked about certificate fees, internal examination fees, and such little extras.
So, don't be blinded by the price. Here is what else you need to focus on:
Do they have enough cars? And what is the condition of the cars? Some driving schools in Kenya have some ancient and poorly maintained cars. Of course,  you don't have to be a rocket scientist to foretell the kind of service you can expect from such dinosaur-age vehicles.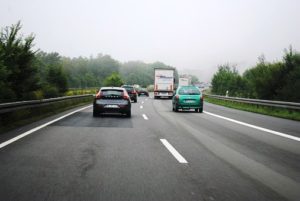 Some other schools are staffed with corrupt trainers who ask for bribes to allow you to touch the steering!
Yes, you heard me right. Some ask for as much as shs.200 as an 'incentive' to permit you to drive even for a few hundred meters! And mind you, you have already paid the fees!
When researching the college, ask about the instructors and where possible, avoid corrupt such schools like plague since it can be too costly.
Certain driving schools have world-class customer care staff. But we also have a few with rude and unhelpful people manning the front desk.
Such staff will be very welcoming when you are enrolling and paying the fees. They then somersault and become harsh and rude. Personally, I love to be treated well and will stay away from such places.
After all, it's my money!
The Flexibility of Training Hours
If you are working, look for a driving school that isn't too rigid with hours. Luckily, many of the schools are pretty flexible and don't mind setting a custom training schedule to accommodate your busy schedule.
What Other services Do they give you
As the competition heats up, it's common to find a driving school in Kenya advertising freebies such as defensive driving, first aid, customer care, basic mechanics, and such.
Well, if available, why not?  But don't just be swayed by the free stuff only. Before biting the bait, check that the quality of training is first okay to avoid later regrets.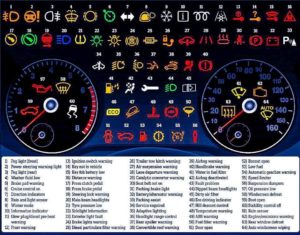 List Of Driving Schools In Kenya
Here is a comprehensive list of list of driving schools in Kenya, their contacts, and where is it was possible to obtain, and the training fees when writing this article.
Driving School

Contacts

Fees

Branches

AA Driving School
Tel: 0709 933 000

Website: Aakenya.Co.Ke

Aa Kenya Driving School Fees:

PG (Motor Cycles) – Category A

, Shs.3000

Saloon Car- – Category E, Shs.17,500 (69 Lessons)

BCE(Truck)- Category C, Shs.19,900 (132 Lessons)

NTSA Fees: 2780/-

Aa Driving School Nairobi City (Several Locations), Aa Driving School In Eldoret, Aa Driving School In Karatina, Nyeri, Thika (They Have Branches All Over The Country)
Heltz Driving School
Tel: 0722 614473

Motorbike, Shs.7300

Cars  (Saloons)

Fees : From 11300/=

Truck- Shs.12,300

Sheikh House, Opp. Imenti House, Odeon Cinema
Glory Driving School
Tel:0721 345729,

0703 500 717,

0723278898

Website: Facebook

Motorbike, 10000/-

Saloons 17500/- (All Inclusive)

Parklands, Agrho House, Reinsurance Plaza, South B Etc..Mostly In Nairobi
Rocky Driving School
Rocky Driving School Contacts:

Tel:0704 773300, 0700 667777, 0702 252222

Website: Rockyschool.Co.Ke

Rocky Driving School Fees:

FG (Motor Cycles) – Category A

, Shs.11350

CLASS E (Saloons)

Fees : From 17,850/=

BCE(Truck)- Category C, Shs.19,350

Rocky Driving School Branches:

Nairobi(Several Branches)

Eldoret

Kisii

Nyeri

Naivasha

Etc

Petanns Driving School
Tel:0721328383, 0705 050504

Website: Pettanns.Co.Ke

Petanns Driving School Fees: Category

A2(Motor Cycle) Sh7,500

Tuktuk Sh.9500

Light Passenger Car Category B1, 13500/-

Professional Category B 15000/-, Light & Medium Trucks Category C 14500/- PSV Van & Minibuses Category D 15000/- Trailer Category CE 30000/- Plant Operator 55000/-

*        You May Be Required To Add NTSA Fees

Petanns Institute Of Business Studies Branches:

Petanns Driving School Kiambu,  Petanns Driving School Thika , Petanns Driving School Nyeri …..Over 50 Branches The Whole Of Kenya

Africana Driving School
Tel: 0722 666864

Contact The School
Waithaka,  Shop No. 7, Plaza Arcade, Near Kobil Petrol Station, In Kikuyu
School: Seniors Driving School
Tel:: 0729461713
Website:
School: Iqra Driving School Nairobi
Tel: 0721 215 261
Hurlingham Plaza, Argwings-Kodhek Rd, Nairobi
& First Avenue Eastleigh
School: Budget Driving School
Tel: 020 2221612
1st Flr, Princely Bldg
School: Sony Driving School
Tel: 020 2229738
Mageso Chambers, Moi-Avenue, And Several Other Branches In Nairobi
School: Wings Driving School
Tel: 0722 309415
Muhoho Ave, Nairobi West Nairobi
School: Top Gear Driving School Nairobi
Tel: 0722 784235
Tena Estate, Outerring Road, Nairobi
School: Kenya Institute (Of) Advanced Driving Nairobi
Tel: 0711 140352
Isiolo Road 13, Nairobi
Driving School In Kenya: Other Options
Anon Driving School
Accurate Driving School
Imperial Driving School
Neptune Driving School
Forklift Training School In Nairobi
School: Kihbt (Kenya Institute Of Highway(S) & Building Technology), Commercial St, Nairobi
Website: Kihbt.Ac.Ke
Tel: 0726 999220
Defensive Driving
School: Defensive Driving Systems Limited, Seminary Road, Nairobi
Tel: 020 2431550
Trailer Driving School In Kenya
School: East Africa Heavy Commercial/Vehicle Driver Development Institute
Website:Kta.Co.Ke
Tel: 0776 726 024/ 0786 815 878
Summary
There you have it- our guide on how to choose a driving school in Kenya. We have collected for you the contacts and where it was possible, the fees to allow you to budget.
And with that, we hope you are now in a position to make an inspired decision. So, can we meet on the road?
PS: If you there's a school we left and you feel it deserves to be in this list, kindly drop its name in the comments. We will be happy to include it.
Please follow and like us: