Ms. Beatrice Wanjiru, Eugene Mutai, Anthony Mburu…does any of these three names ring a bell? Well, perhaps not but here is the thing: the three are among the earliest adaptors of the Bitcoin in Kenya and are among the first people to use the Bitcoin Kenya to pay for regulars services.
Beatrice runs a hotel in Nyeri and allows her clients to pay using the Bitcoin while Mburu….listen to this, paid his dowry using the Bitcoin!
So, can we talk about bitcoin mining in Kenya?
But first, the basics:
What Is The Bitcoin?
Bitcoin is a digital currency (or if you like, digital money). The way you pay for the goods using hard cash, you can pay for goods, fuel, hotel services, and even getting paid for services you deliver using the bitcoin.
Bitcoin was invented by a secretive person(s) going by the alias "Satoshi Nakamoto" who is still believed to hold about 980,000 bitcoins. You can search for bitcoin to kenyan shilling rate to see how hefty the amount is if converted to Kenya shillings.
Bitcoin doesn't run on the ordinary banking system. Rather, it is controlled by an online-based technology called the blockchain.
Can The Bitcoin Be a Good Investment?
Well, it depends. Like other currencies, for example, the US Dollar or the Japanese Yen, making a profit depends on daily market movements.
There are days that the currency appreciates earning you a profit while in others, things go south and you burn your money.
This is precisely what happens with the Bitcoin. For instance, sometimes in 2017, the Bitcoin had shot and reached a staggering $19,783.06 (just short of shs.2, 000,000) before falling to average shs.600, 000 in June 2018.
I hope you now get my drift.
It also depends on who you ask.
Is Bitcoin Legal in Kenya? What is the Position of the Government?
The Central Bank of Kenya will tell you to stay away from the Bitcoin, Ethereum, Litecoin, and every other digital currency because they exist in an uncontrolled environment unlike Fiat currency (Regular money) which is controlled by central banks around the globe.
However, the Government likes Bitcoin's Blockchain technology, saying Blockchain could have many uses.
On the other hand, those who have invested in the Bitcoin will have none of the claim by the central bank governor that the Bitcoin "could become the biggest bubble ever" and have continued to invest billions in the Bitcoin.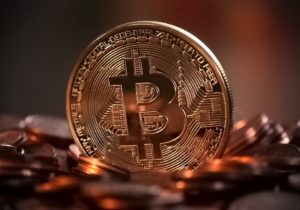 Kenyans Are Now the Fifth Biggest Investors in The Bitcoin Globally
Indeed, according to a past research done by Citibank and published on the kenya wall street blog, Kenyans are the fifth biggest investors in the bitcoin on per capita basis in the world ahead of giants such as South Africa (in sixth place).
It's also very telling that in June 2018, the first Bitcoin ATM was launched in Westlands, Nairobi further reinforcing the country's position as a pioneer in cyptos.
This means Bitcoin enthusiasts like Beatrice can buy Bitcoins in small tokens (starting as low as 5 dollars) and pay in Kenya shillings.
Where Can I GET SOME Bitcoins?
Having covered a bit of the basics on bitcoin kenya  and some of the bitcoin kenya news, can we now handle the most crucial questions?
First up is the big one: How to start off into the Bitcoin trade:
Well, there are two ways you can get to trade in Bitcoin- mining your own bitcoins or buying in an exchange.
Option 1: bitcoin mining kenya
Bitcoins are never printed. Rather, they're 'mined'. You should see this process as being all about the computer running some sophisticated algorithm to generate some Bitcoin tokens.
It's as if your computer will be having a super powerful Bitcoin generator and this is what the now famous Eugene Mutai does although he is more into Ethereum.
Wondering how this bitcoin mining stuff works in kenya?  Here is a summary of the steps: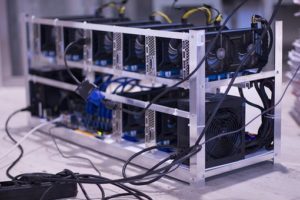 Step 1: Import bitcoin mining hardware
In its early days, you could generate some bitcoins tokens from your desktop or laptop at home. But now the algorithm and code have grown so complex such that an ordinary computer can't.
You therefore have to import the necessary hardware (it's not available locally) before setting up your 'mining factory'.
Though you will literary be 'manufacturing' your own money, I cannot promise that it's going to be easy; first, because the hardware may cost an arm and a leg (see the AntMiner Bitcoin hardware on Amazon) and secondly because of the involved processes.
Step 2: Set Up Your Bitcoin Mining Rig
You will now need to assemble your bitcoin mining machines in your chosen room in your apartment or office.
If you would like to see how we set up the system, check out this guide.This youtube video may also give you an idea.
After you're done, you need to download the indicated  software
Step 3: Get a Bitcoin Wallet
Traditionally, we store money in wallets. Similarly, Bitcoins are typically stored in digital wallets. There are many wallets like you will see if you type bitcoin wallet kenya on Google.
Here is a summary:
Web wallets: you access these through your browser from your desktop and you will need to register on sites offering this service such as Coinbase and Blockchain.info.
Desktop wallets: These are desktop apps. You have to download the mammoth blockchain wallet ledger and install it on your desktop- a cumbersome process.
Mobile wallets: These are smartphone apps.  To venture into any cryptocurrency in kenya, you will download it as a normal app from Google Play store or Apple store and install.
Needless to say, this is the most popular option.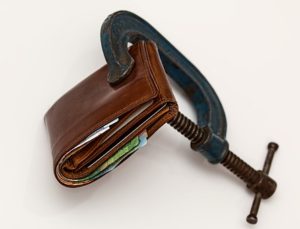 Examples of these amazing bitcoin kenya wallet apps include Blockchain info, Mycelium, and Coinbase.
Step 4: Search for and Join any Bitcoin mining pool
It's so hard to reap from bitcoin mining alone so it's advisable to search for and join an existing mining pool.
A mining pool is simply a grouping of collaborating bitcoin miners.
Each contributes some computational power when running the algorithm and they subdivide the harvest proportionally.
You can search for and join great pools such as BtMiner and p2pool.
Step 5: Happy mining!
Now connect your computer via the USB port, open the mining software, key in the set password (plus your chosen mining pool) and start minting Bitcoins!
RELATED: 7 Mistakes to Avoid as an Entrepreneur
The Problem With Mining:
While it can be lucrative, Bitcoin mining is a complex and power-intensive affair. The mining rigs really consume the kilowatts as they crack the algorithms so prepare to cough up some big money to kenya power.
Then, unless you have invested in many machines and you have a bigger operation, it's hard to make good returns.
Also, the mining market has been infiltrated by pyramid schemes that are lying to eager Kenyans how they will be mining the Bitcoins on their behalf and sharing the loot.
My take on Bitcoin Mining Kenya:
Do your due diligence before committing anything!
 Option 2: Buying Bitcoins in Kenya
This is an easier option.
(Please Note that you need to have at least 1000/- in your mpesa before starting).
You can even store your Mpesa money inform of Bitcoins and have it earn an interest if the bitcoin appreciates. Also beware that if the value deteriorates, you may end up making losses on such an m pesa bitcoin gamble.
We buy Bitcoins in exchanges such as local bitcoin kenya, a bit market Bitcoin marketplace.
Step 1: local bitcoin registration in kenya
Head over to the local bitcoin page here and click signup to create account.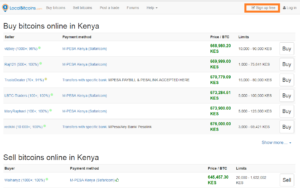 You will need to enter all the relevant details including your email address.
Step 2: Registration confirmation
Now head over to your email address. You will find an email from localbitcoin/ke. Click the link in the email to confirm the registration.
Step 3: Buying Bitcoins
Scroll through the various sellers and choose one within your limit. May be you can just start with one accepting 1000/- as you just want to first learn the system.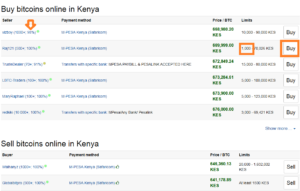 Something else:
Before committing your money on a seller on bitcoinke, check his/her reputation. Preferably, trade with dealers who have a 100% positive feedback score.
If satisfied, click on the Buy button against his/her name  to purchase.
You are redirected to another page. Read and agree the terms and various conditions as set by the trader.
Agree to the shown terms, enter the Mpesa amount you want to invest. You will be shown the number of  bitcoins you will receive. (sometimes it can be 0.0000001 as you can buy any fraction of the bitcoin)
Step 4: Make the Mpesa Payment
Before sending the money, confirm the details of the Bitcoins seller, the amount, and hit the send button.
Step 5: You are now a Bitcoin investor. Congratulate yourself!
Bitcoin Kenya Recommendation: Transfer Your Coins to a Mobile Wallet
Because of the proliferation of hackers who want to harvest where they didn't sow, most blockchain companies in Africa advises that you transfer your coins to a more secure mobile wallet. (Download Mycelium wallet if you haven't done so).
This is how you do it:
While still logged in to the localbitcoins website, click the bitcoin amount on the on the right top side of the screen, then choose send Bitcoin on the popup menu.
Now enter the amount and the receiving address (being your lengthy mycelium's address).
Soon, a message pops up alerting you of a successful transfer.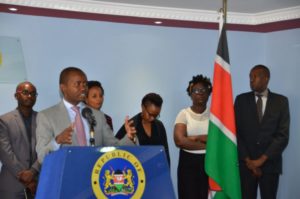 Will The Government Legalize The Bitcoin?
So far, the Government has remained steadfast in its opposition to cryptocurrency saying any Kenyan gambling on the Bitcoin should be prepared to carry his/her own cross if the Bitcoin value crashes. That being said, there have been positive movements from the state and there could be a ray of hope.
Most noteworthy is the government's decision to form a taskforce to investigate and advise the state on how best to deploy the blockchain technology in the economy,
The 10-member taskforce is led by the celebrated scholar Dr. Bitange Ndemo, the Ex-ICT permanent secretary and is expected to produce an advisory report.
Other landmarks include the formation of the blockchain association of kenya, a non-profit bringing together block chain fans and professionals interested in the blockchain technology in kenya.
The kenya blockchain society has also been engaging the treasury on the way forward.
Bitcoin Kenya Conclusion
That's it about Bitcoin Kenya and the opportunities brought about by the Bitcoin. My final word is:
As with any other investment, do your due diligence before investing in Bitcoin. And when you decide to invest, only gamble what you can afford to lose!